We offer below service to our valuable customers
Prompt Communication:
Our correspondence team is in touch with our overseas buyers 24/7 to keep them updated.

Product/Sample development:
We always give the Product/sample development service to our client and also try to give an initial pre-cost estimate within a very short time.

Fabric/Yarn Sourcing:
We ensure customer to get best fabric/yarn by checking every segment of fabric/yarn production physically. We always keep sharp eye on yarn procurement, fabric knitting, fabric dyeing in correct shade based on Pantone index or buyer advice, fabric finishing getting desired look and hand feel.

Workmanship:
We have enriched efficiency in managing its factories with maximum professionalism as well as dedication to workmanship.
Pricing

We offer pricing for all products optimizing components are as under.


Consumption of fabric is taken from the factory and checked by our technical person to avoid any miscalculation and over consumption

Fabric price is considered very carefully right from yarn and get the price with breakdown of each company and also considered current market price.

CM is considered on the style and also considered the market price.

Accessories/ printing are considered on the basis of market price.

Commercial cost is considered on actual trend.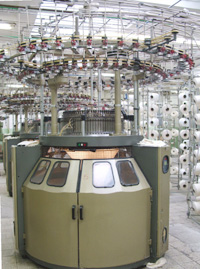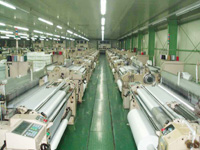 On the basis of above analysis, we can offer competitive prices to our customer. And finally we offer on time shipment, which is a vital element for this business. In the bottom line we offer our customer a challenging price, best quality and complete satisfaction by ship on time.

Lead Time

H.A.H. CORPORATION offers lead-time of 45-65 days from the date of order confirmation with all approval if used local produced raw materials. If we need to import fabrics than the production lead time will 90-120 days. However, it all depends on quality; number of color, lab-dip and sample approval, space available in the factory etc. Lead time can be optimized for repeat order to 35-45 days.

Quality Assurance

One of the many reasons why H.A.H. CORPORATION always achieved the reliability of customers is level wise supervision. Our skilled supervisors monitor each and every level of production to ensure the highest quality output from our suppliers. We do necessary inspection & quality control under I.P.C. DUPRO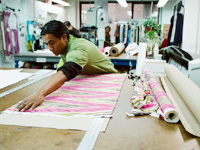 & FRI on A.Q.L Standard. We strictly maintain the international quality parameter in relation to customer's requirement.

Suppliers Database

We maintain database of fabric, print and accessories suppliers to know the strength and accordingly fix up supplier on the basis of customers depended on quality of the product.
Documentation And Shipping Coordination

Our export department checks all shipping documents as per buyers instructions and ensure dispatch of documents as per dispatch instructions provided by buyers L/C's, well in advance of the actual shipment arrival with intimation to buyers and their clearing agents.